Wed, January 12, 2011 at 12:00
Tweet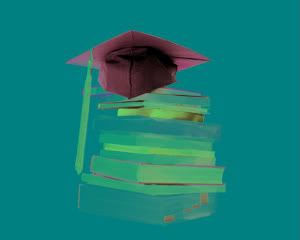 MBAs can be useful for both career and personal development. Here's our list of ten of the best business schools for MBAs around the world.
Harvard Business School is instantly recognisable as a world leader in research, thought and teaching. Applications for entry into the September 2011 MBA programme are now open. Applications from international graduates are warmly welcomed.
Those who leave with MBAs from the UK's most prominent business school go on to excel in a variety of career areas including finance, journalism and entrepreneurship. The school's next MBA cycle starts in August 2011 and you can find out more about the programme by attending the on-campus Information Session on the 17th January.
3) Said Business School, University of Oxford
Part of one of the oldest and most revered universities in the world, this young business school offers The Oxford MBA (full-time) and The Oxford Executive MBA (part-time). Applications are now open for January 2012 There will be an information event in Oxford on 24th February 2011.

4) Stanford University GSB
Stanford Graduate School of Business (GSB) offers a two-year MBA programme. The course is full-time and residential. The next application deadline for Autumn 2011 is 6th April 2011. International applicants are heartily encouraged; more than 40% of the school's MBA students were born outside the US.

5) Judge Business School, University of Cambridge
This business school offers both a full-time, one-year MBA course and a part-time Executive MBA, for senior managers wanting to continue work whilst studying. With the Executive MBA, you can apply any time up to June 2011, whilst the next application deadline for the standard MBA is 14th March 2011.

6) Cass Business School
In addition to Full Time and Executive MBA programmes based in London, Cass also offers the Executive MBA Dubai to students in the Middle East. The next EMBA Dubai in-take starts in September 2011, as does the MBA London course. The starting date for EMBA London depends on whether you take the evening or weekend course.

7) IE Business school
One of the leading business schools in Europe, this institution is based in Madrid and offers both standard and Executive MBAs. You can study in either Spanish or English, either online or on campus. You can request information on the admissions process from the website.

8) Hong Kong UST Business School
HKUST offers full-time and part-time MBAs, as well as a part-time Shenzhen MBA, for those in southern China, and two Executive MBAs. The next application deadline for the full-time course is 15th March 2011, whilst applications to the part-time course must be in by 1st March 2011.

9) Australian Graduate School of Management

Part of the University of New South Wales, Australia's leading business school offers a range of MBA options. The first application deadline for January 2012 entry into the full-time MBA programme is 1st June 2011. Apply by 11 July 2011 for the next available Executive MBA session.

10) The Open University Business School
Wherever you are in the world, you can attend the Open University Business School. Study online for the school's triple accredited Executive MBA. You can choose the order in which you register for and study the modules, although each module has a particular start date. The next available modules start in May 2011.
Similar Blogs: